Ausreden Lotterie
Putting the trusty telephone call at the heart of a real-time Facebook feature
To promote congstar's Flat Rate Calls Tariff we invited audiences to call the Ausreden Lotterie (Excuse Lottery) – a feature where they could ring characters from the TV ad in real-time for a chance to win a new Sony smartphone. Result: 370,000+ calls to the interactive film in just one week...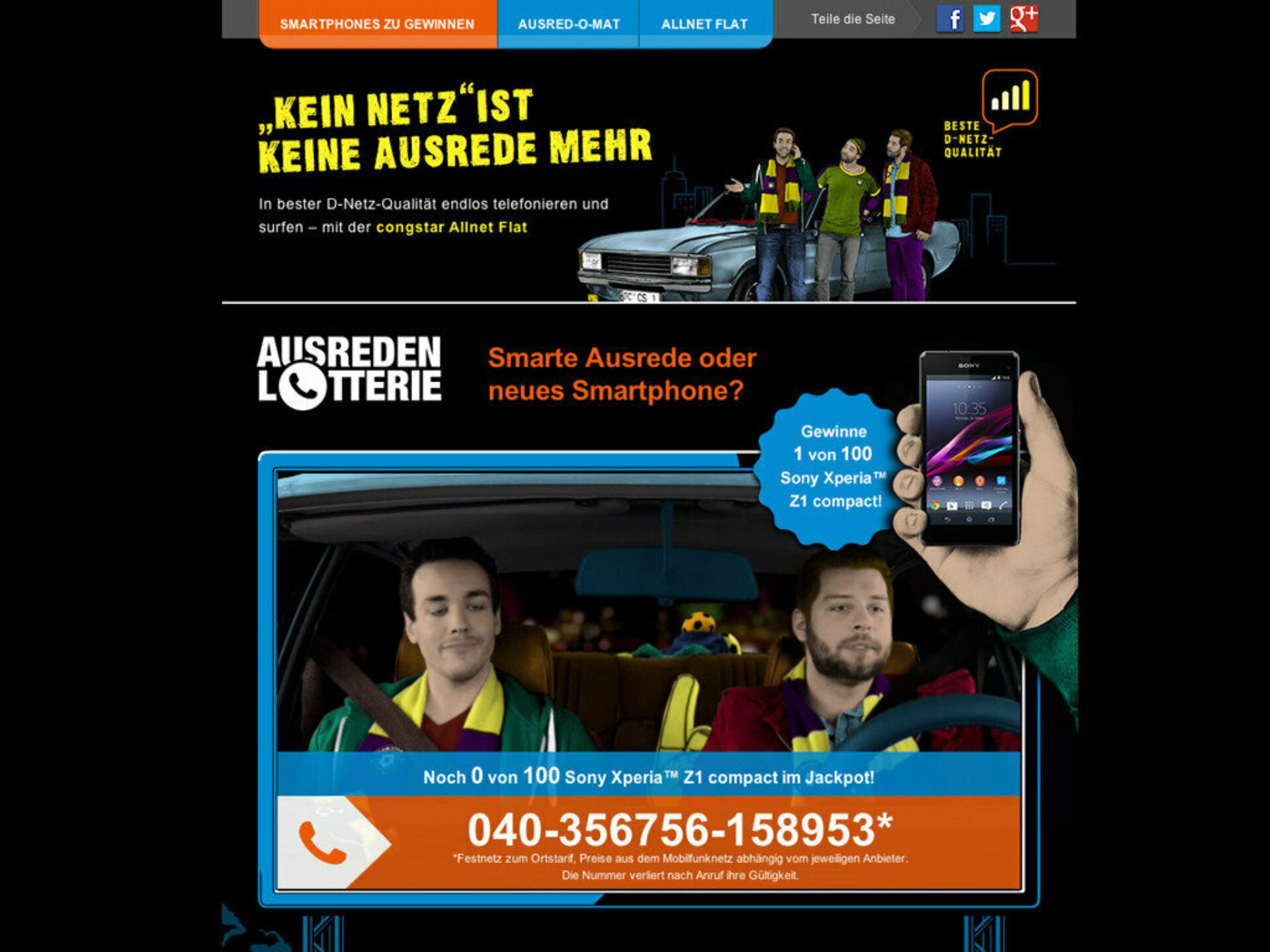 With the best mobile network coverage in Germany, congstar customers have to stay creative when cutting boring phone calls short.

So to discover if they had won a smartphone or if they'd simply be fobbed off with another lame excuse, visitors simply rang the randomly generated number displayed on the campaign app and watched as the characters from the TV ad responded to their calls in real time...