Work Your Magic.
A New Global Employer Brand Proposition
With demand for leading scientists, researchers, and technologists at an all-time high, finding (and keeping) the best science and tech talent has never been so tough! So, to attract the world's most ambitious candidates to Merck we created Work Your Magic – an aspirational Employer Value Proposition to drive the company's global hiring and HR activities.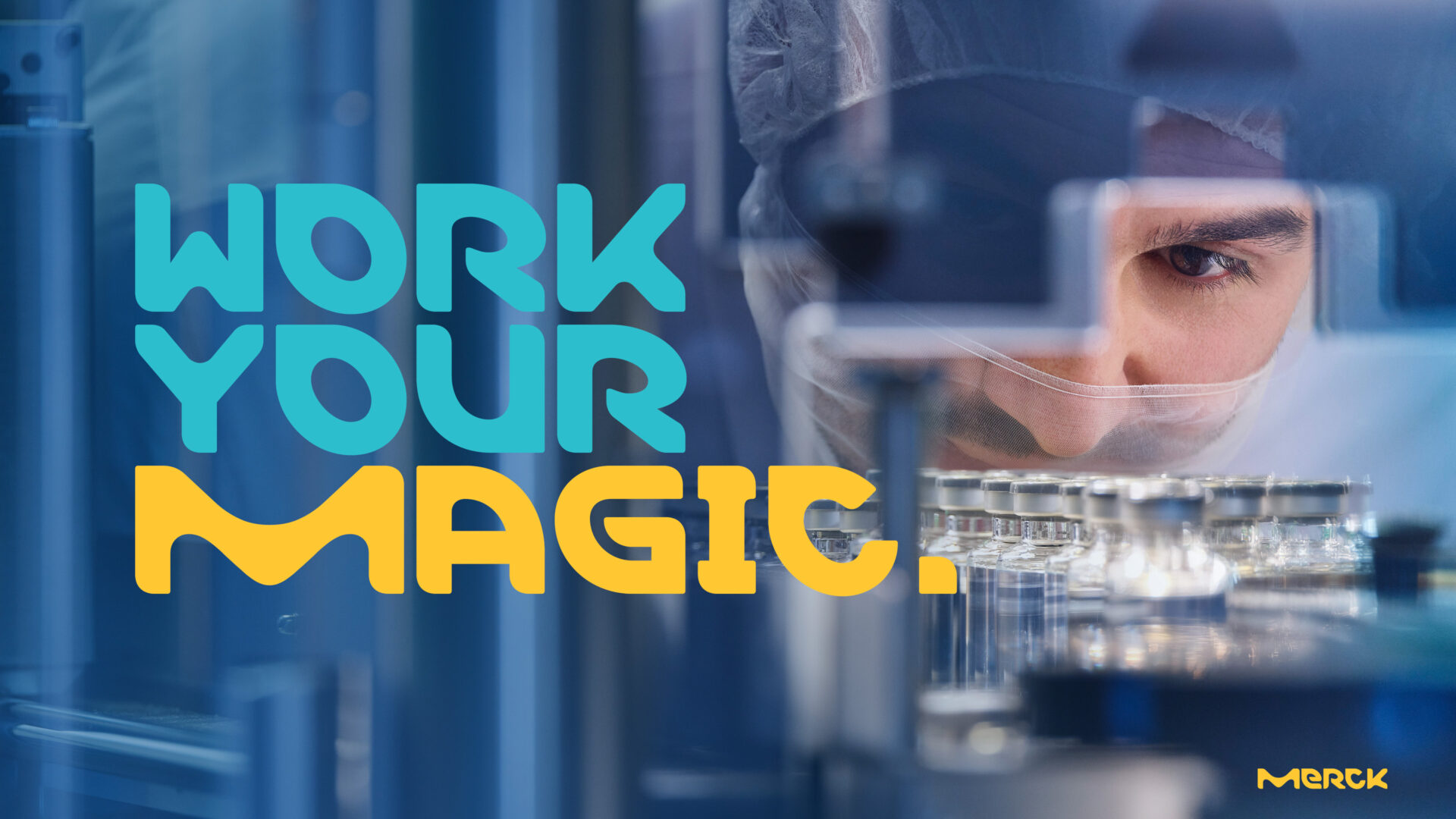 The Challenge
Merck's previous EVP was launched back in 2016. Since then, the company has seen a number of changes including high-profile acquisitions and the arrival of a new CEO. And with the changed values, needs, and behaviours of a post-pandemic workforce, it was clear that a new approach was required to boost Merck's position globally as an attractive employer.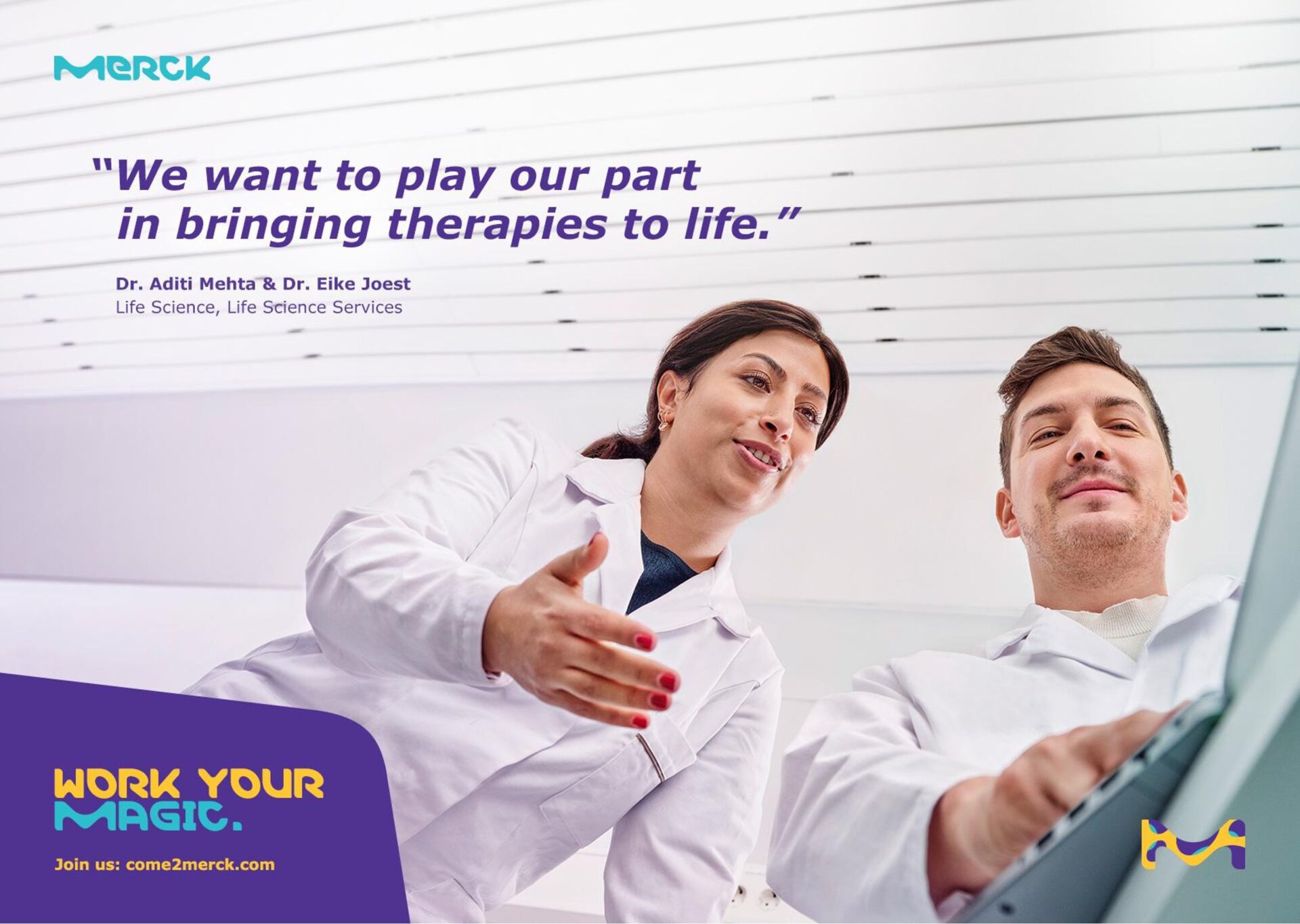 The Solution
Work Your Magic is our aspirational response to the personal research ambitions of employees and new talents. Three simple words to inspire science and tech professionals to pursue novel ideas in healthcare, life science, and electronics. With its simple, impact-driven approach Work Your Magic builds on the strategic groundwork carried out with client focus groups to form a tangible, hands-on message for specialists in manufacturing and non-manufacturing roles.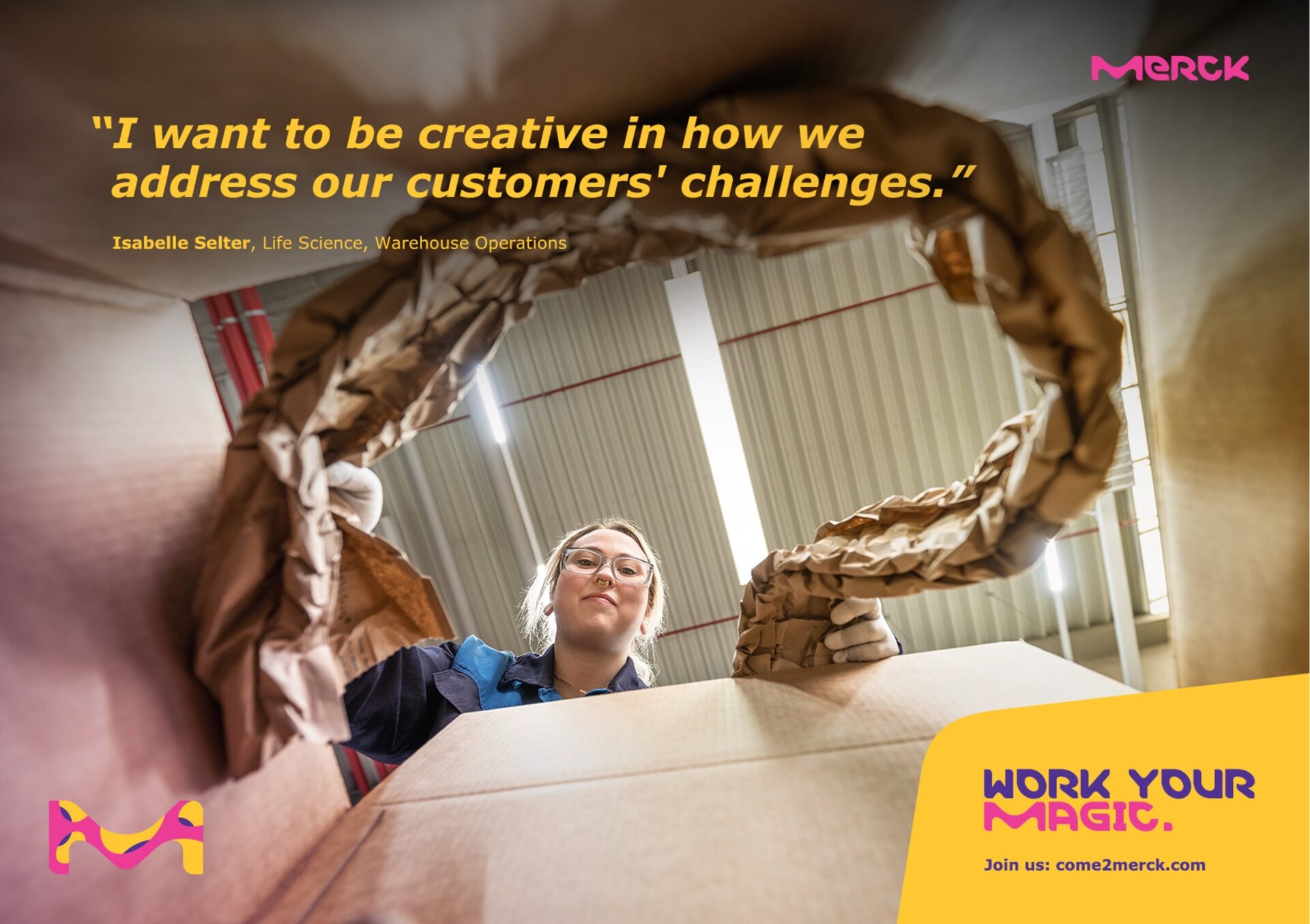 »
The strategic foundation created by Fork and fischerAppelt advisors has led to a truly excellent creative execution. Together, we've developed a campaign that shares unique perspectives of how our colleagues work and grow. Work Your Magic helps us reach wider target groups with a simple and aspirational message.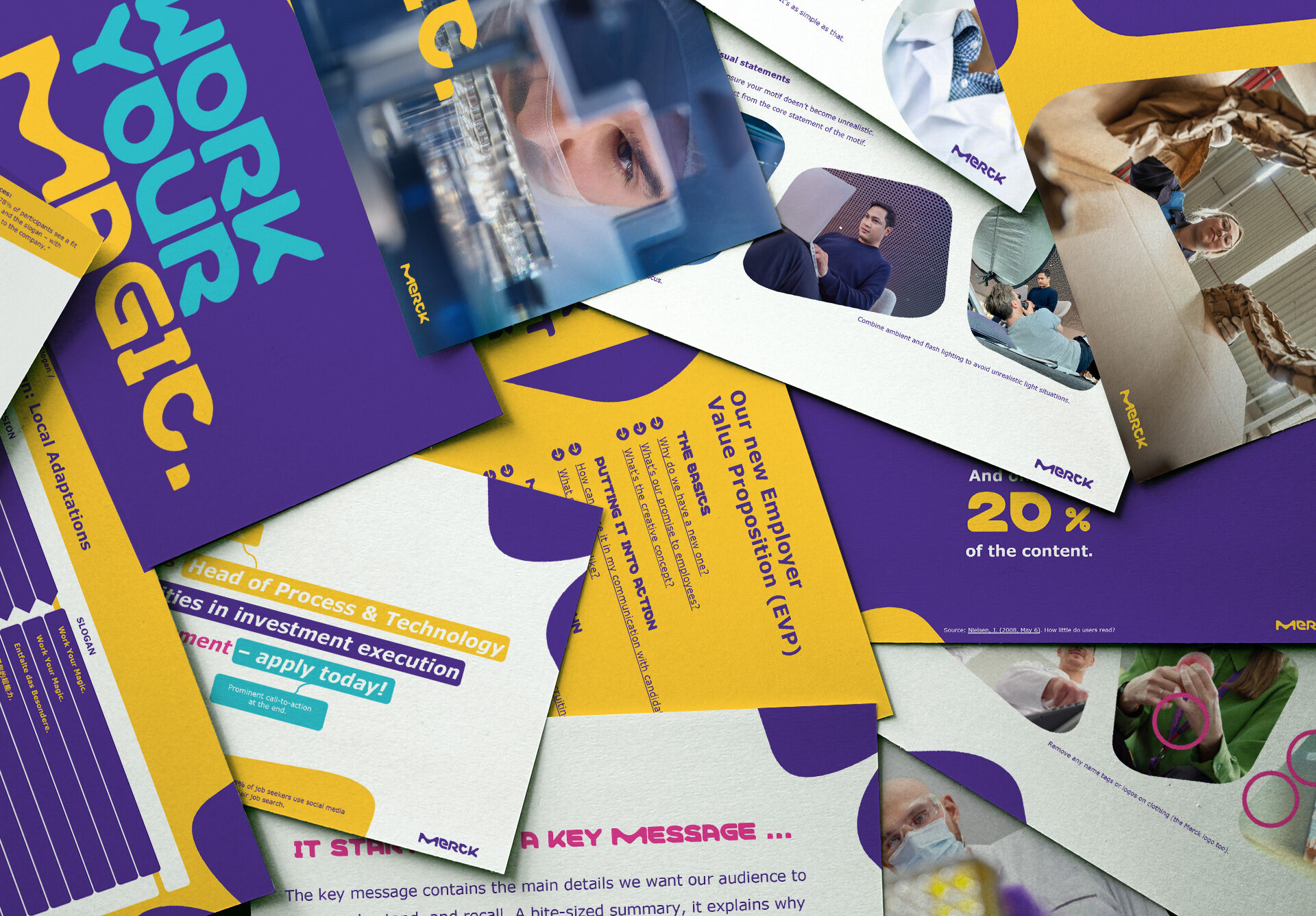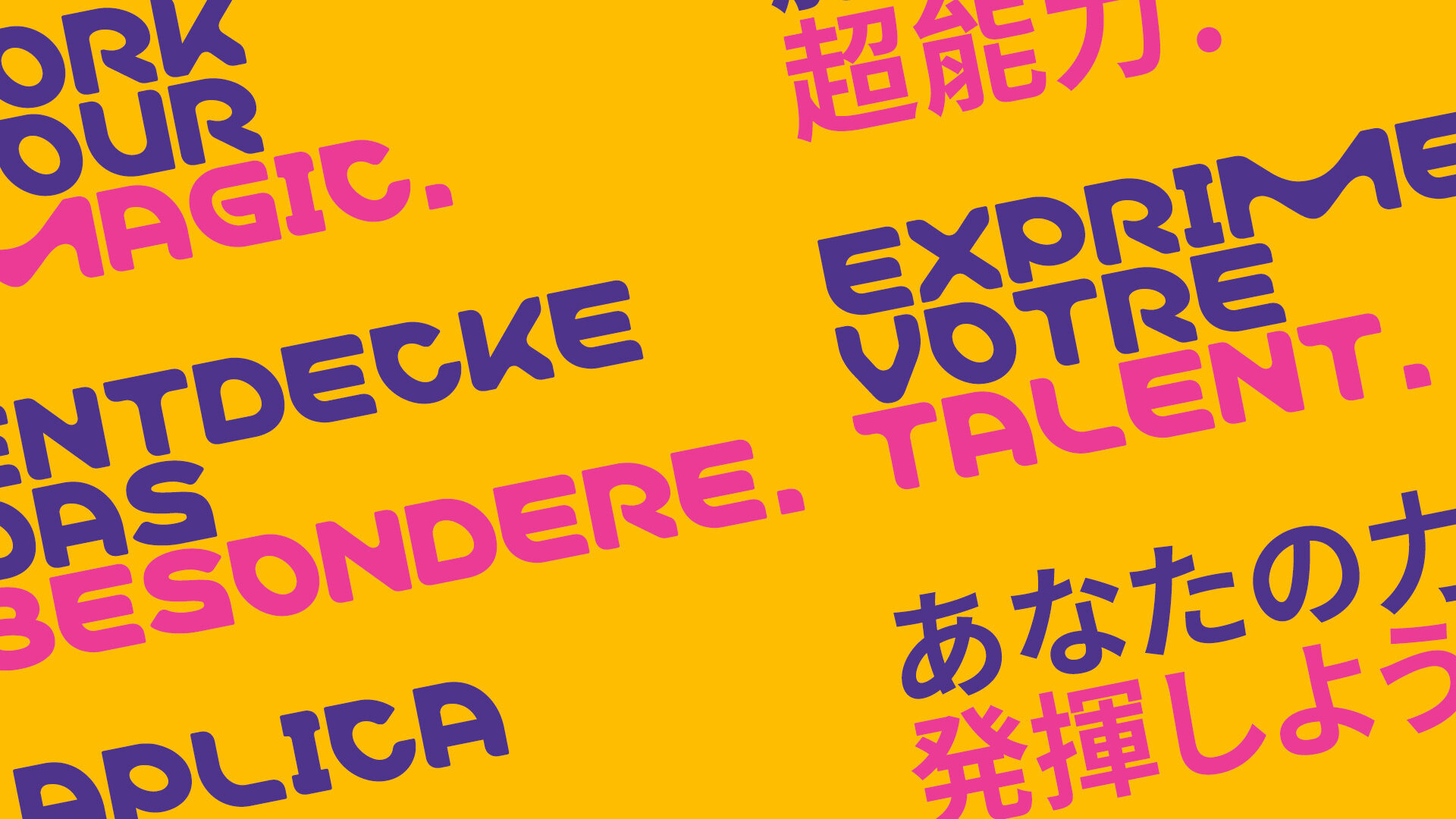 The Effect
Work Your Magic is Merck's first truly global Employer Value Proposition. With its aspirational message and unmistakable visual style, the campaign will play a major role in supporting and nurturing the company's Human Resources and recruitment activities in the years to come.