Human Progress
Moving forward in the face of change.
How do you encourage B2B audiences to find a silver lining in a pandemic that has disrupted (and continues to disrupt) the lives of millions of people across the globe? Join us as we pursue Human Progress…
The Challenge
Leading science and technology company Merck wanted to discover, and showcase, how its employees used curiosity to aid both personal and professional growth amid the uncertainty and increasing challenges of the pandemic.
The Solution
To pay homage to the passion and resilience of Merck employees across the globe (and the wider scientific community), we present Human Progress – an initiative exploring how the pandemic positively affected work, collaboration, and personal perspectives.
An intimate campaign film shares the experiences of Merck employees who…
Broke records to deliver essential materials for the production of COVID-19 vaccines and test kits.

Persevered with the construction of a new biotech development centre to fight the infectious diseases of tomorrow.

Developed energy-efficient semiconductors to make our post-pandemic digital lives more sustainable

Human Progress Survey

The accompanying Human Progress Survey invited global B2B audiences to share their own personal experiences. Among other insights, the interactive survey discovered that…
70% of respondents believe every crisis has a silver lining
57% say they've reevaluated career priorities in the wake of the pandemic

We raised awareness for the survey by feeding real-time survey insights into targeted campaign ads and collaborated with leading science and tech influencers to share unique perspectives on how work, collaboration, and innovation are evolving.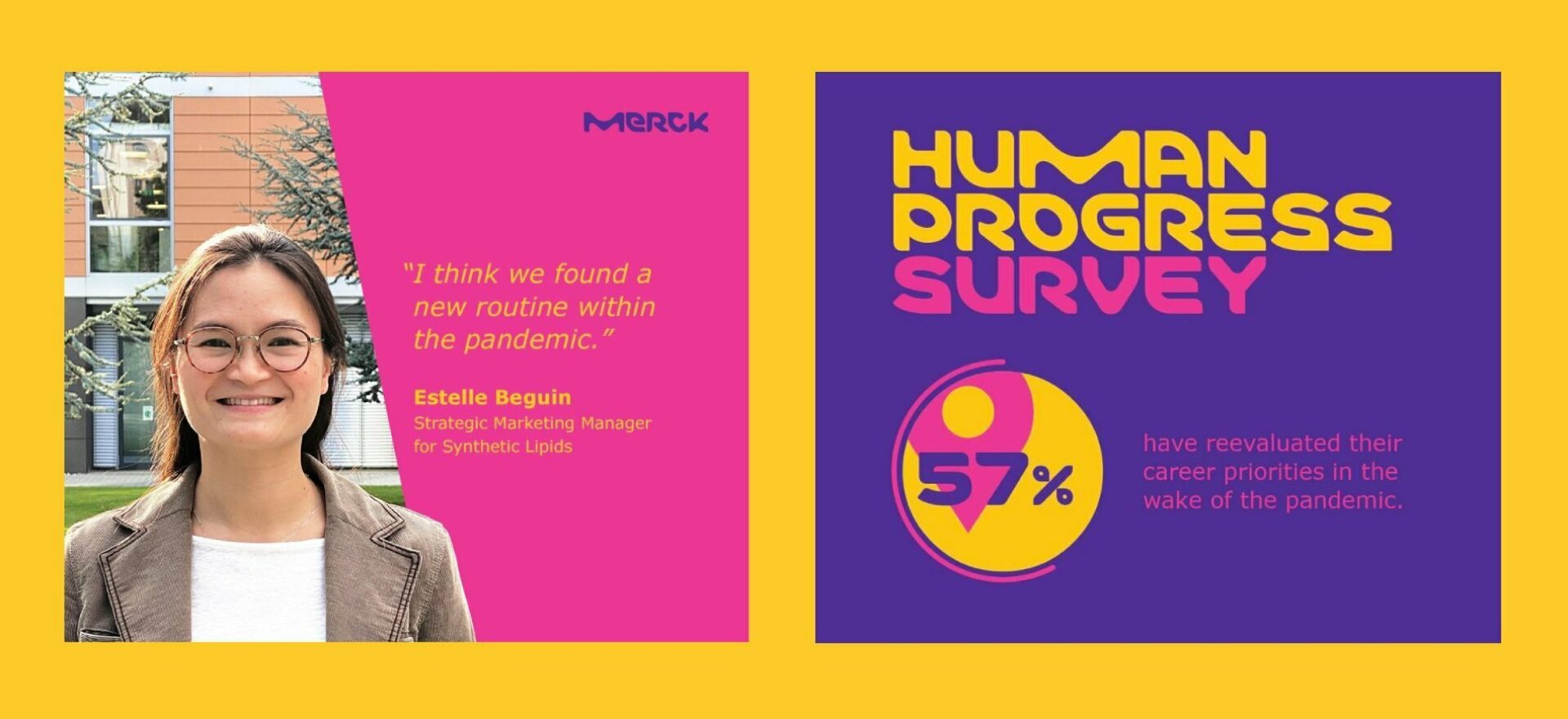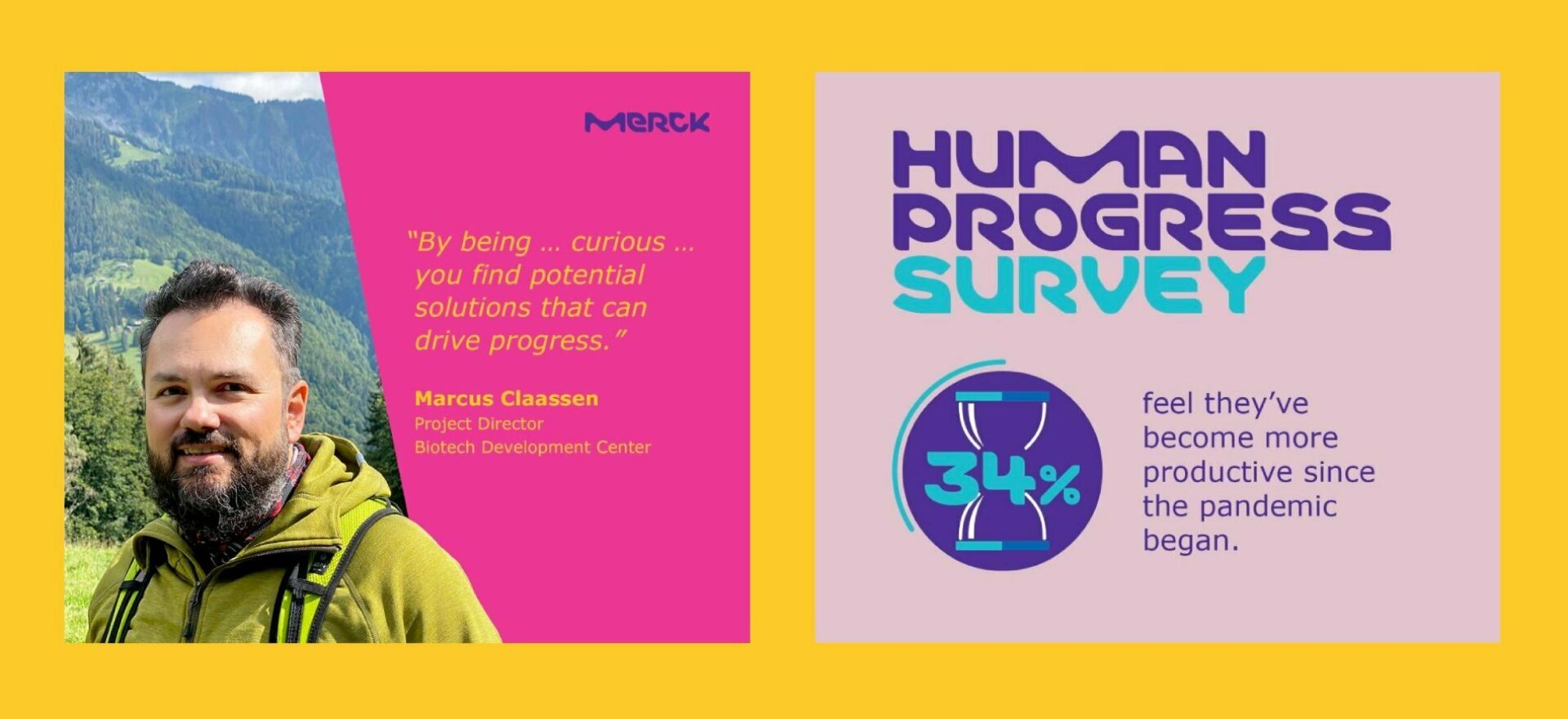 The Effect
Merck's Human Progress initiative created an air of optimism among global business audiences. Its authentic, human-centred approach inspired science and tech professionals to find their own silver lining in the pandemic and drive human progress in the face of change.